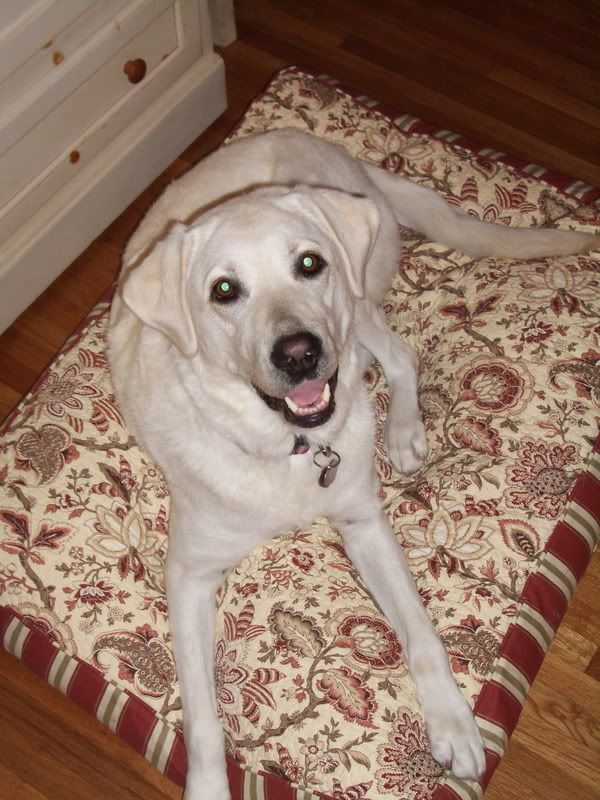 Original Cost: $650
Expenses since she came home (including food, training, dog toys, dog accessories, kenneling, veterinary services/emergencies, and surgeries: it's got to be close to $10k
Being loved by this big, goofy, beautiful Yellow Lab: priceless
Today is Buffy's 5th birthday. It's been five years of craziness and big bills for her upkeep. We call her "The Ten Thousand Dollar Dog". Whatcha gonna do?
She's still recuperating and spending lots of time in her crate. Her staples have been removed and the hair on her leg is growing back in. The vet gave us another prescription for the sedative, though. He understands that she's hard to keep calm. Thank goodness! I don't know what we'll do when we can't sedate her anymore. Today I took her for her first 5-minute walk. She can have two walks a day, and we can increase the length of her walks each coming week by 5 minutes. She loved getting outdoors today, and I loved having her at my side.
Happy birthday, girl!