Uh, not-so-heavenly old mattress with lumpy featherbed.

Ugly old mattress stripped down and ready to move out.

Our heavenly bed - 16.5 inches of cush! I'm so glad our sheets fit.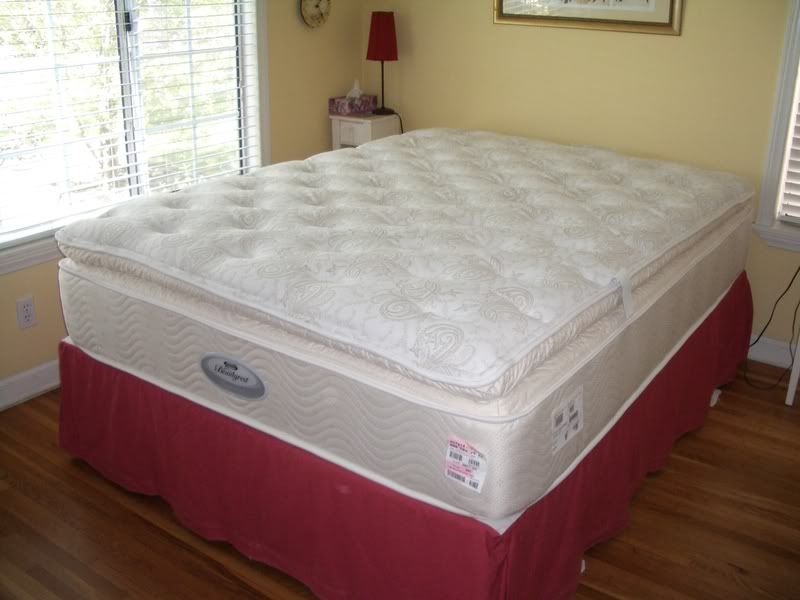 All made up and ready for a good night's sleep.

Now, we just need a frame. Maybe this one...

Look familiar, Julie?

And perhaps a pair of these...

No rush on the frame or the nightstands, though. I'm just thrilled about sleeping on that new mattress!
Update: My sweet husband has been crashing on the new bed for more than an hour, and snoring so much that the shingles on the roof are flapping. Okay, so I'm exaggerating a little bit, but he's really bugging me right now because I wanted to take a little nap on the new bed. There will be no sleeping in there with him snoring like that. Drat!