My sweet husband refuses to fold his towels after using them. He claims they will not dry if they are not draped across the towel rack. It makes me crazy.
I asked him if we could compromise and he could at least fold the hand towel after using it. He agreed, but then he passively-aggressively doesn't do it. I think the bathroom looks messy like this. I think towels should be folded after use. Like this: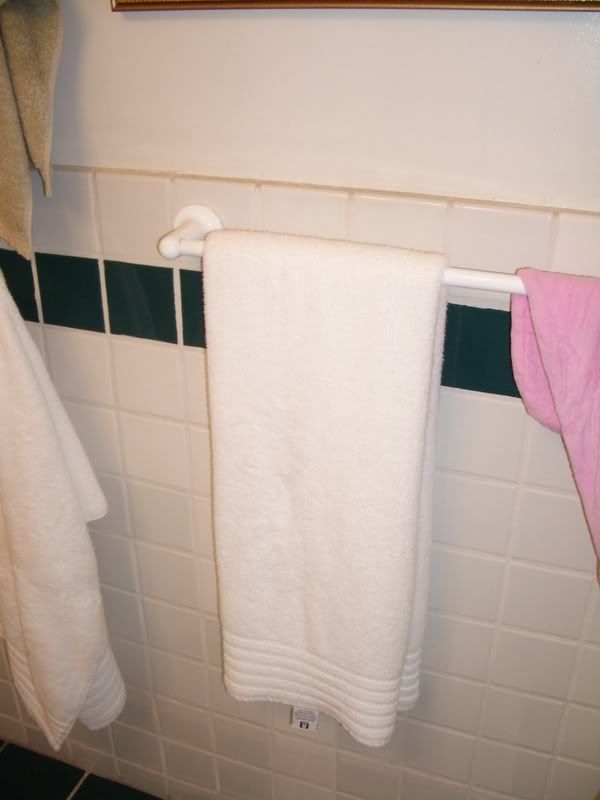 Mine always seems dry the next day when I go to use it!
He also has the terrible habit of leaving lights on in rooms he's left. In addition to the bathroom lights, he leaves this one on all the time. I'm constantly turning lights off behind him and asking him if he owns stock in the electric company.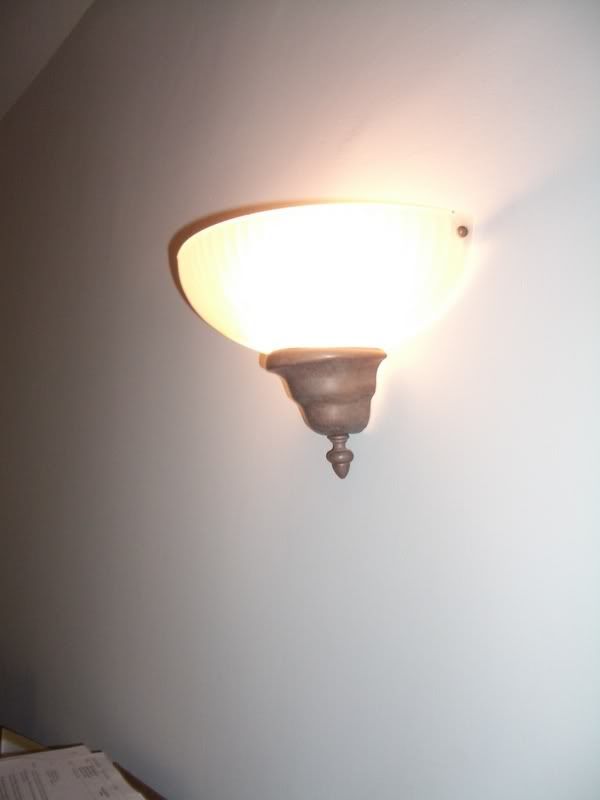 Lastly, he rarely closes the kitchen door or the patio room door all the way. With it being so cold lately, this lets in a draft.
Sigh...
Ladies, what's a new wife to do?