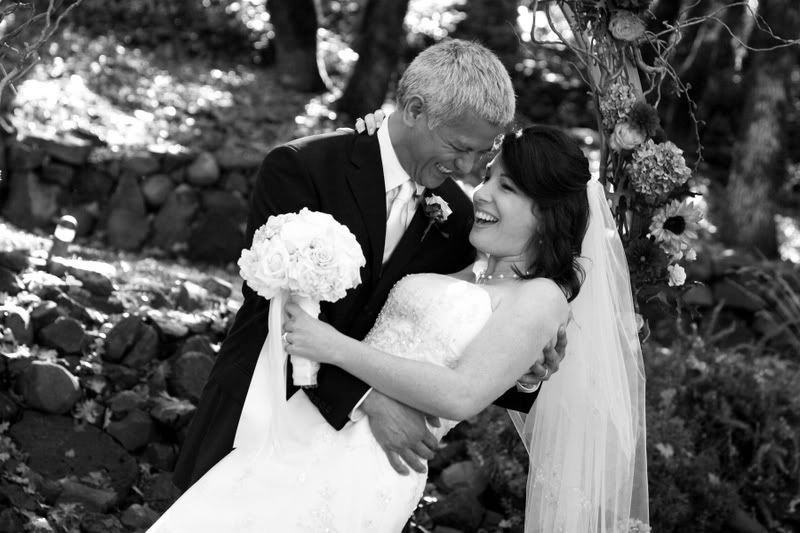 As some of you already know, our wedding pictures were made available to us over the weekend. We have really enjoyed looking at them on our photographer's website. If I didn't already email the web address and password information to you, and you'd like to see the pictures, just email me.
The one above is one of my favorites, and we're using it on our holiday cards that I just ordered from Shutterfly. They have such cute card designs and reasonable prices, too. I hope my order will arrive in time for me to get our cards out before Christmas. It's fast approaching, isn't it? Wow...
There are so many images to choose from - at least 500! I don't know how we'll narrow it down, but we'll probably order a few prints to frame and then have our photographer design a book for us that tells the story (in photographs) of the day. We saw some of these books she does when we met with her in August, and they are amazing.
Here's another one we love:
Tonight is the last night that I'll have to keep myself warm for a while - Michael is coming home tomorrow! It's been really cold here this week. Oh, come on! Cold for Southern California. Okay? ;-)
Stay warm, everybody.