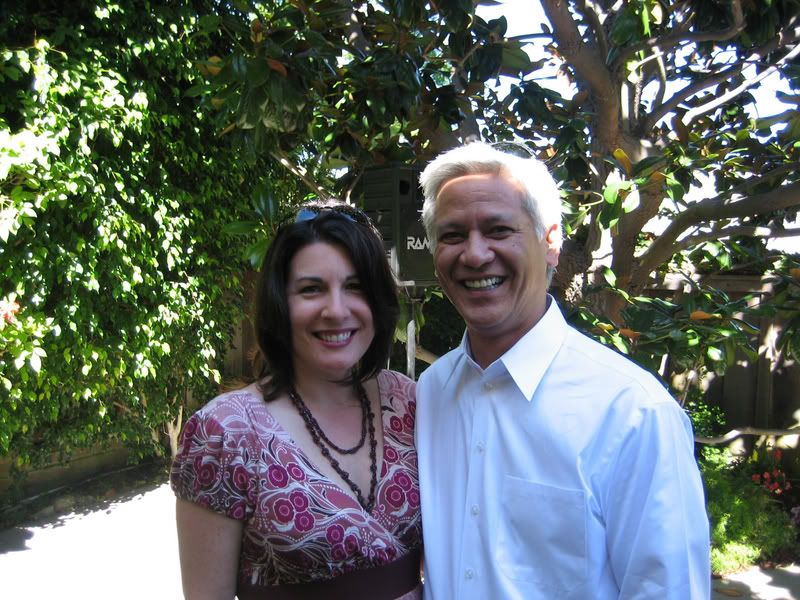 We had such a good time at our friends' wedding on Sunday. It was a beautiful day for an outdoor event. The bride was lovely, of course. They were married by the shores of a lake in a park, and the reception took place at the groom's mother's home. A jazz trio played while guests dined. I know Michael was itching to sit in with the band, but he never got the chance to. The cake looked like a set of drums! Very creative.
The groom and Michael have been friends for about thirty years. In addition to being such close friends and fellow musicians, they are both getting married for the first time (at 50-something!), and leaving their bachelorhoods behind them. The groom from Sunday's wedding will be in our wedding, too.
We really enjoyed our time at the wedding and it was great to see each other after three weeks - even if it was just for the day. After spending a little while on the dance floor with Michael (which was so much fun), I think we need dance lessons before our big day! Ack!