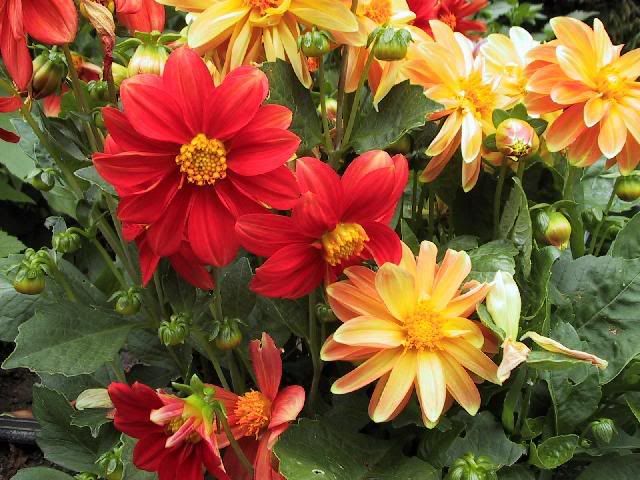 Today I had my first dress fitting. The seamstress agreed with my mom and me that the dress requires no alterations, just a three-point bustle and a good steaming. We'll go back to the bridal salon in two weeks to try out the bustle. Then the dress will be steamed to get rid of the wrinkles, and I'll pick it up the weekend before the wedding.
After the dress fitting, my niece Rebecca and my grandmother joined me for a quick trip to my favorite craft fair. I make a point of visiting this craft fair every year, mostly for the delicious apple pie they serve there. I always enjoy looking at the vendors' wares, but rarely buy anything. Anyway, it's a nice tradition this time of year. The apple pie did not disappoint, and neither did the tri-tip steak combo I had for lunch. Very tasty!
Later in the afternoon, I went to have a manicure and decided I would go ahead and get the silk-wrap treatment for my nails. I was planning on doing this for the wedding, but decided to give it a try today in case I didn't like it. I stressed to the nail technician that I wanted a very natural look, and I think she achieved that. I figure I'll be asked more than once on the wedding day to show someone my ring, and I want to have pretty fingers when I flash my "bling".
Tomorrow, for one day only, Michael comes home! Yippee!!! I have to pick him up at the airport very early in the morning, and then we have to be at a wedding by eleven o'clock. Michael is a groomsman in this wedding, and the groom is a groomsman in our wedding. I think it's going to be a really fun day. Unfortunately, Michael leaves again on Monday morning. If you like to watch that talk show on which a bunch of crazy ladies share their
views
, you may see my sweetie doing his thing there on Tuesday.
Then he's home Friday afternoon, and we leave Friday evening to go up to Northern California for his family reunion. I didn't think I'd be able to go with him until today, but I'm very happy that it's worked out because I'm really tired of being apart this long.
I hope you're having a wonderful weekend!