After attending my cousin's wedding earlier this year, I realized that it would be a good idea to have some sort of container for the cards that some guests might bring with them to the wedding. I used the internet to look for a card box, but was really disappointed with most things I found there. They were either really cheap and cheesy looking, or really extravagant and expensive. Then I came across this
site
, and I got really excited because I thought I might be able to have something made just the way I wanted it.
Sure enough, Karen took my ideas and has painted this lovely card box and keepsake for me: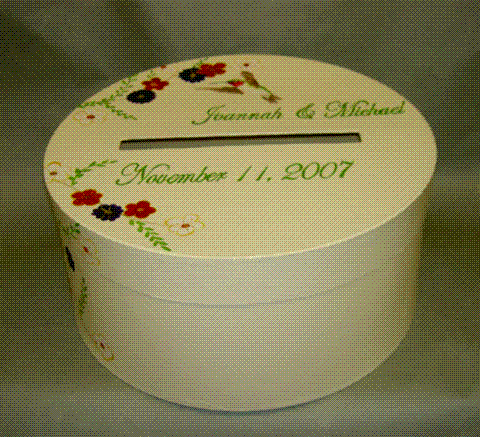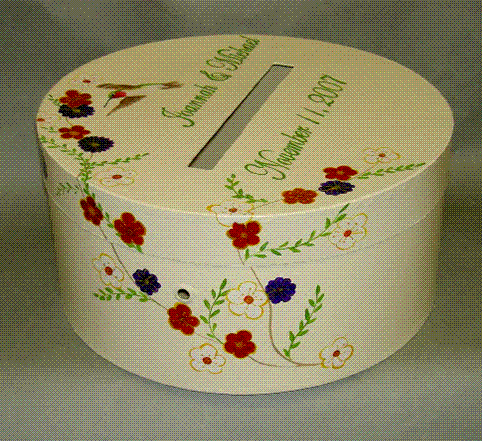 The box is a hat box with a slit cut in it for people to slide their cards in. Karen (the designer) took my idea of painting a hummingbird on the box (for the hummingbird garden in which we'll be married), and then went above and beyond by incorporating the same flowers from our invitations on the box as well. I just love it, and I plan to keep all the cards we receive and other small tokens from the day in the box in our living room.