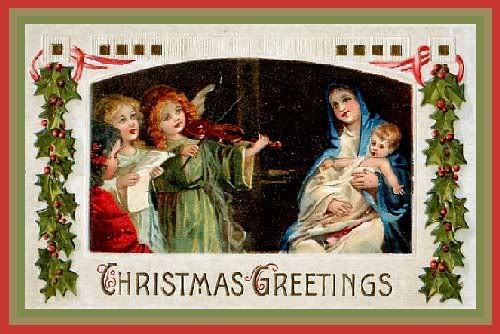 Just fifteen days to go until Christmas! I've got very little shopping left to do. We agreed with our families to forgo gift exchanges again this year. So, I've really just had to shop for Michael. It's been nice and not so hectic. I would love to shop for everyone, but with the expense of our infertility treatments it's just not practical. We do plan to do some baking though, and we'll share our goodies with our friends and family.
Last night we went over to Disneyland for the employee party. It was surprisingly crowded. We only managed to go on one ride! The lines were too long elsewhere. My favorite part of the evening was the time we spent on Main Street. From there we were able to watch the beautiful light show on Sleeping Beauty's castle, and we enjoyed the "snow" that fell at the conclusion of the show. Very charming.
Tomorrow is Michael's birthday. I've already given him his birthday present - a two-year gym membership. We signed him up on Saturday, and tomorrow afternoon we're going to go workout together before we go to dinner. I'm excited about having a workout buddy.
This morning we were at the RE's at 6:30 am for an ultrasound and blood draw. Once again, we've got three follicles maturing - one in the left ovary, and two in the right. The estrogen level was something like 100 today, and the doctor was pleased with that. He told me to continue with the same dosage tonight and tomorrow night. We'll go back in on Thursday morning for another ultrasound and blood draw. I'm expecting the IUI to be Saturday or Sunday. If that's the case, then we'd find out the weekend after Christmas if we were pregnant. Actually, I could probably take a HPT on Christmas and have an accurate result. It would be the best Christmas present ever if we had a BFP on Christmas!!!