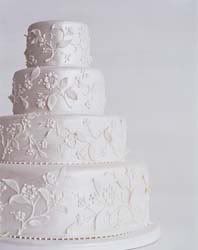 Wow! Just four more weeks until I'm a married lady - until Michael is my husband. :-)
It will be here before I know it!
We returned early this morning from a quick trip to the Bay Area for Michael's family reunion. We ran into
Michelle and Joe
, and Michelle's sister,
Lisa
, at the airport in Oakland on Friday night. It's a small world, isn't it?
I was very happy that we had time to start our day yesterday by taking a quick trip into the city to meet up with my dear friend Teresa for breakfast. It's always good to see sweet Teresa, and we had such a delicious breakfast together. Then we walked over to Chinatown to purchase some pork for the family reunion. I wish we'd had more time there, but it's good to know that we'll be back in just a few weeks because we're spending two nights in San Francisco after the wedding.
The family reunion was good. There were many of Michael's extended family members there, and he was so happy to see them all. They are a warm, inclusive bunch. The food was delicious! Michael is of Filipino descent, via Hawaii, and I am quickly becoming a fan of some of the Filipino dishes I've tried like chicken adobo and lumpia. I also liked the traditional dessert recipes we had yesterday, too. We ate so much, and we stayed and closed the party down as the sun was setting.
We returned to the city in the evening for a little shopping (Macy's was open late), and drinks and pomme frites at a posh little hotel bar. It was very nice and romantic.
Then we drug ourselves out of bed at 4:30 to make our 6:25 flight this morning. Ugh!
The last exciting thing we did this weekend was open three boxes of wedding gifts that had arrived last week while Michael was still out of town. We received a lovely vase from my mom's cousin Ken and his wife Catherine; two cookie sheets and a cake pan from some good friends of mine, Heather and Richard (we are sad that it looks like they will be unable to attend our wedding); and a roasting pan from
a sweet blogging buddy
. Before we opened the gifts, I reminded Michael that when the gifts are from my "peeps", I write the thank-you notes, and vice versa. Guess who wrote her thank-you notes right away! That would be me! I don't want to get behind on those at all. I plan to write them as the gifts arrive.