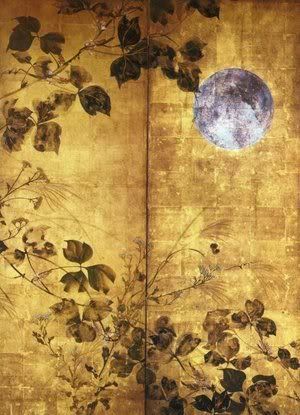 I'm just sitting here thinking.
I received the bridal purse I ordered from Nordstrom the other day, and it had two stains on it! Can you believe it? I'll be making a trip to my local mall to return it this weekend. I ordered a different purse from Blue Tux Shoes instead. If it doesn't have stains, I'll be happy.
My sister showed me the necklace her daughter has made to coordinate with the bridesmaids' dresses. Rebecca's making matching earrings, too. That girl is so talented! She makes me so proud. I'll have to take a photo when she's done with both sets. Rebecca used beautiful Austrian crystals and a delicate gold link chain. It's so lovely, and I know Julie and Teresa will be able to wear them again and again.
My dress should be coming in this month. I'm getting a little antsy about it now because I'm sure it will need some alterations, and I don't want to run out of time. The shoes I ordered haven't come in yet either. I think I need to make some phone calls.
Michael is busy packing up his place. His discard pile and his donate piles are not big enough if you ask me. I'm afraid he is a bit of a pack rat. Yikes! He spent three hours today cleaning out my garage and reorganizing it to make room for his boxes. At first, I thought there would be enough room in there for all his stuff, but now I'm doubtful. He told me he was going to bring over his glassware. Um, his kitchen stuff is a combination of garage sale finds and hand-me-downs. I told him that I have glasses (I d0), and that I have put some glasses on our registries as well, so no thank you. I suggested that all of his kitchen items would make nice donations to the Salvation Army. If I come home to find that he has dropped those off here, I'm not going to be happy.
His next tour has been extended. He will be on the road for nearly a month starting Monday. I am not happy about the time we'll be apart, but I am grateful for the income all that work will generate. We got webcams this week so that we can see each other when we Skype.
My coworkers are planning a bridal shower for me next month. I am looking forward to it. This will be the only bridal shower I will have. I have mixed feelings about that. I told my sister not to plan a shower for me because a) she's doing enough, b) we really don't need that much stuff, and c) people are spending a lot to travel and attend our wedding. All very practical reasons, right? But, there is a friend of mine (not Teresa) for whom I threw both her bridal shower and her first baby shower, and it would have been nice for her to have offered to reciprocate. Oh, well... Teresa suggested that she and Julie and I have a spa day before the wedding instead - she also said she'd throw me a shower if I really wanted one when I told her how I was feeling about the situation. But that doesn't feel right to me. So, maybe we'll go to Glen Ivy Hot Springs - Teresa and I spent a wonderful day there a year ago and I'd like to go back with her and Julie.
I received two more response cards today, and they were my first to send their regrets.

I could go on and on. Oh, wait! I already have. This wedding business is all consuming. That's my excuse, anyway.