The lovely
Shannon
tagged me for this meme. I'm going to put a wedding twist on it, since most of my long-term readers know the basics about me already. For starters, my middle name is Marie, and I really like it. I think it compliments my first name very well.
M - marriage ceremony.
The script for the wedding ceremony that our officiant let us preview just didn't suite Michael and me. So, Michael asked me if I could come up with something else. I spent an hour or so online the other day looking at other scripts and cut and pasted something together that I'm more comfortable with (Michael still needs to read it). The original script was light on substance and heavy on what I call the "gush" factor (our officiant is very enthusiastic about what she does!). We thought it was a little over the top for us. The new ceremony is more traditional and meaningful in my opinion.
A - attendants.
We will have a total of four attendants (bridesmaids and groomsmen). Mine are my sister Julie, and my "bestest" friend Teresa. Michael's groomsmen are his good friend and landlord Tom (who will be the best man), and his former roommate and fellow musician David, who, coincidently is getting married a month before we are.
R - the ring.
I was wrong about the ring. We found a lovely stone and setting in LA yesterday. We were assisted by the most helpful and no-pressure-at-all salesman. I learned so much about diamonds. The new ring is more expensive, but the quality is outstanding. I told Michael that I don't wish to shop for a ring with him anymore. I've asked him to take care of this and surprise me when the time is right. I can't wait for that! I'll post a picture when it's sitting pretty on my left hand.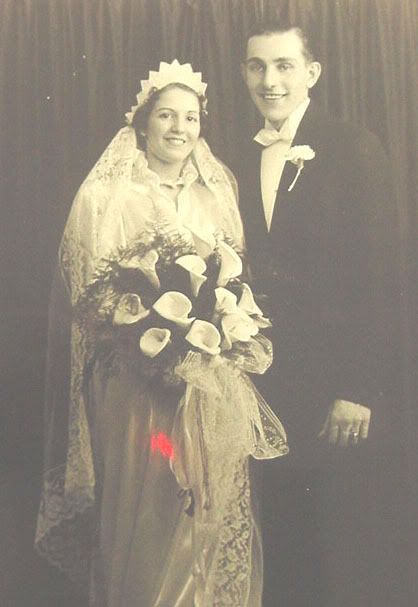 I - ivory.
The color of my dress. Perfect for an autumn wedding - soft and vintage in appearance.
E - entertainment.
The wedding package comes with a DJ. Michael is not happy about that. As a professional musician, it pains him to think that there will be canned music at the reception. So, there's a possibility that a friend of his in the Bay Area will be hired instead of the DJ and we'll have live music instead. This is something we still need to discuss further.
I think I've seen this meme on almost every blog I've visited this week, but if you haven't been tagged yet, consider yourself tagged!