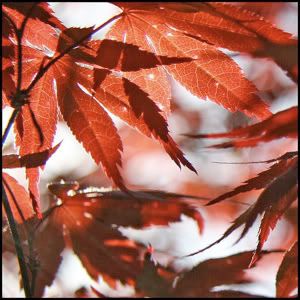 There's a little something in the air around here today that reminds me of fall. The ocean breeze is just a little cooler than it's been in a few months, I guess. I like it! I'm excited about the coming of the new season - comfort foods, cooler evenings, apple and pumpkin pies, Halloween, Thanksgiving, our FIRST anniversary! So much to look forward to.
I am feeling much better. I was able to get out today and go to my dental appointment, run a few errands, and have some hair zapped by the laser. Believe me, the dental appointment was much more enjoyable than the laser hair removal. Being a brunette is a lot of work, let me tell you! Anyway, back to my health. I'm feeling almost like myself again. I'm not really that sore, and my UTI and heartburn hit the road. Thank goodness. I'm still tiring early in the evening, though. I'll see my doctor on Tuesday and see what he has to say about my recovery and where we go from here.
The days I spent in my classroom this week were just great. I'm really enjoying my students. All the concerns I had at first have vanished because they are just such a sweet group of kids. I'm also realizing how hard I was working as an upper-grade teacher - more students, longer instructional day. My goodness! The difference is remarkable! I almost feel guilty for having that extra hour at the end of the day to work in my room. But really, it's just what I needed. It's a welcome change, and I feel really blessed that the opportunity came about at this point in my career and life.
Michael is leaving in just a few hours to travel from Manila to Singapore. He'll actually have to work once he gets there - his Manila vacation is over! While he was there, he was able to get a haircut and a massage super cheap. That's the thing about traveling in a lot of Asia - it's very affordable. I encouraged him to get the haircut because I told him they'd know just what to do with his thick Asian hair. When I saw him after his haircut on Skype, I knew I was right. I think his hairdresser at home tends to cut it so short that he ends up looking like a CHP officer for the first couple weeks. LOL!
Life is good...