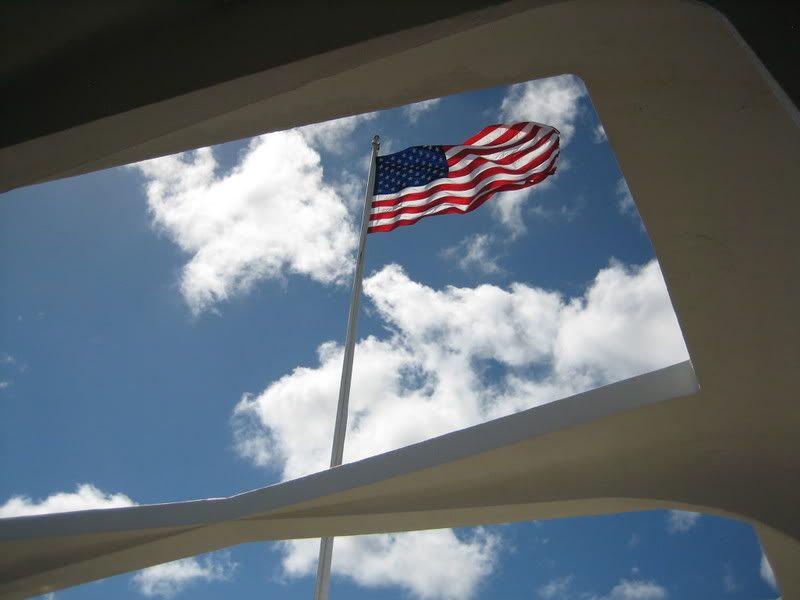 Photo credit to my husband.
Taken from the USS Arizona Memorial in Pearl Harbor.

We devoted a morning to visiting Pearl Harbor while we were in Hawaii. It was a first for both of us and it was a very moving experience. Although it may seem like a cliche to some, visiting a sacred site like this one reminds one that freedom is not free.