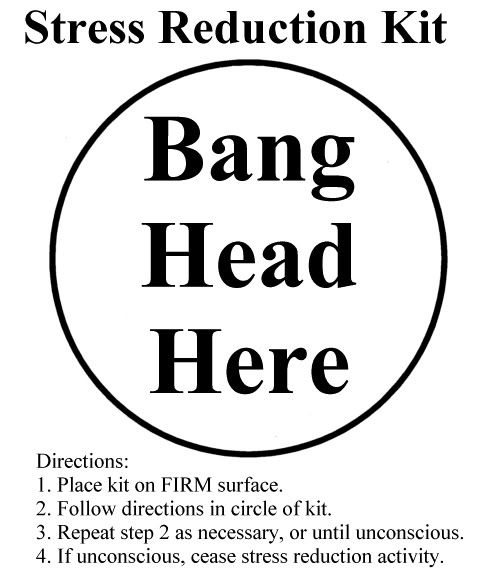 Warning: This post isn't a cheerful or peppy one. If you're not in the mood for complaining, move on now.
This school year hasn't been my best. My class is extremely talkative. My students tattle on each other more so than other classes have before. Every recess concludes with several students tattling about some other kid who did something. I don't know what I'm supposed to do about all these petty complaints of theirs. We have talked about the difference between letting me know when someone else has done something seriously wrong and tattling, but they just don't get it. Are parents these days tolerating that kind of tattling about siblings at home? Why do these kids do this? What do they really think I can do about some of this stuff? Do they just want my empathy, or do they expect me to be punitive to the other kid? Do parents expect teachers to deal with every little complaint? Ack!
I have one very rude little boy who backtalks me several times a day. I have tried everything I know of to squelch this obnoxious behavior - to no avail. He is so arrogant and rude. I am so frustrated with his attitude and behavior choices.
I have another little boy who baby-talks and whines, and when he's angry or frustrated with his peers he steps on their feet or kicks them. When I talk to him about his behavior, he just becomes very shrill and blames everyone else. The sound of his voice make me crazy. He cannot be reasoned with.
I have a very tomboyish girl who roughs up the boys and nearly makes them cry. She does it with a smile on her face, though. At least she's cheerful, right?
I have another little girl who is late to class nearly everyday and does nothing at school. Still, she will be going on to the next grade level. Sigh...
I have been yelled at by two mothers this year - not at the same time, though. Thank goodness for that. I have had another mother in my room for 15-20 minutes everyday after school for months seeking my attention until my principal finally told her she wasn't allowed in my room without an appointment.
And then today, I was told that tomorrow I will receive another new student for a total of 33. That's the largest class I've ever had in 12 years of teaching. There was a time when 32 was the maximum number of students a 4th or 5th grade class could have, but in these days of declining enrollment, we don't turn any new student away. No, we just cram them into classrooms too small to comfortably accommodate a large number of students, and collect the ADA money for them. Thank you very much! I didn't even have a desk for this new student. The custodian brought one in late today. And what's the point of him starting at our school now with just 17 days remaining? What am I supposed to do with this kid while all my students are finishing up their final lessons and taking final tests over the next couple of weeks? I'll be babysitting him, that's what. It's just ridiculous.
I could go on, and on about everything that's irking me about my profession these days. But I won't. I've grumped enough for one day.
I hate to be so negative, but all this just saps the joy right out of teaching.
I sure hope next year is better.