The phone rang at 2:15 am. Michael had just arrived in Malaga, Spain.
There was no internet on the bus Thursday and Friday nights. No internet at the venue, and they had checked into a different hotel than was given in the itinerary I had here.
I'm glad he's okay and that I know how to reach him now. He'll be in Malaga for the next five days.
He knows that I was worried and upset. I think we're definitely going to have to get an international calling card for future trips so that he can use any phone to make a call home. We don't have all our systems in place properly just yet - or, as my mother would say, "He's not yet fully trained."
Big sigh of relief here...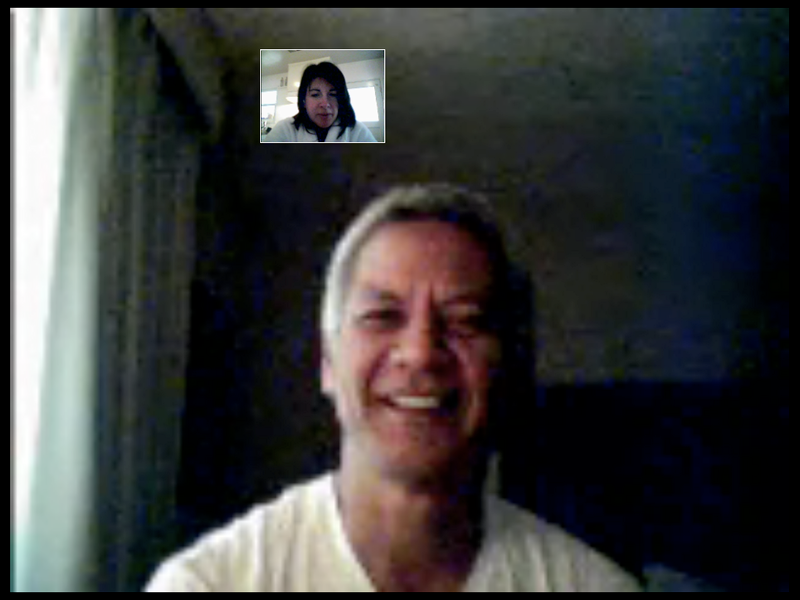 (Talking on Skype with my honey this morning.)
P.S. A big thank-you to those of you who left such caring and supportive comments on my last couple of posts. I really appreciate your advice and concern. I'm still learning how to be a wife, and when he's away from me my heart is where he is - even if I don't know where that might be.